London Hosts Fugitive Terror-funder Shahid Uddin Khan
Fugitive colonel of Bangladesh army Shahid uddin khan hiding in London
Damsana Ranadhiran
Fugitive terror-funder Shahid Uddin Khan has been on run for years escaping numerous criminal charges and convictions. He is wanted by Interpol for crimes including funding jihadi groups such as Daesh or Islamic State (ISIS), while he also is accused of laundering millions of dollars, dealing in weapons and explosives, and counterfeit Indian currency and narcotic. According to international media reports, Khan is an accomplice of dangerous terrorist Dawood Ibrahim and member of his D Company gang. Despite his involvement in serious crimes, Shahid Uddin Khan is being sheltered by the British authorities as he invested at least $18 million under so-called Golden Visa project.
According to British newspaper The Sunday Times, since 2010, terrorist Shahid Uddin Khan has been maintaining connections with British politician and currently Torey Party's MP Stephen William Hammond. According to media reports, Shahid Uddin Khan has also business relations with British Conservative Party politician Stephen William Hammond, who has served as the Member of Parliament (MP) for Wimbledon since 2005.
On 4 September 2012, Hammond was appointed Parliamentary Under-Secretary of State for Transport, with responsibility for buses, rail and shipping. He lost his ministerial post in the reshuffle on July 15, 2014 and was succeeded by Claire Perry. He became Vice Chairman of the Conservative Party for London on 20 July 2017 and was sacked the following December 16 after participating in a Brexit rebellion against the government of Theresa May three days earlier.
Hammond was however appointed to be a Minister of State at the Department of Health and Social Care on November 16, 2018, following the promotion of Stephen Barclay to the position of Secretary of State for Exiting the European Union. On September 3, 2019, he had the whip removed after voting for a bill ruling out leaving the European Union without a deal. However, on October 29 he was one of ten Conservative MPs to have the whip restored.
International media reports said, with the evil agenda of spreading terrorist activities throughout Bangladesh, fugitive terrorist Shahid Uddin Khan, who is on Interpol's RED NOTICE and facing convictions in a number of cases, including terror financing, money laundering, dealing in weapons and counterfeit currency has been forming one-after-another sleeper cells in the country. While for the last few days, Shahid Uddin Khan has been posting videos of illegal rallies organized by the members of his sleeper cells in different parts of Bangladesh, law enforcement agencies are yet to nab any of these culprits.
According to information, the first illegal rally of the members of terror sleeper cell took place in Munshiganj districts on October 1, 2021. It was followed by similar rally in Netrokona district on October 4, 2021, in Kishoreganj district on October 8, 2021 in Barisal district on October 10, 2021 and Gazipur district on October 11, 2021.
These illegal and anti-state rallies of the terrorist cells of Shahid Uddin Khan are being coordinated by Md Obaid Ullah Shanto,(Facebook Link) former student of Bangladesh Survey Institute, Comilla and leader of greater Comilla south upazilla's Chhatra Dal, student wing of pro-Caliphate Bangladesh Nationalist Party (BNP). Other cohorts of Shahid Uddin Khan are: Shab Uddin,(Facebook Link) Juyel Miah,(Facebook Link) Salman Chy Faisal (Facebook Link) (works in PHP Group of Industries), Md Shahjalal Khan,(Facebook Link) Moazzam Hossain, (Facebook Link) HM Mahmud Hasan, (Facebook Link) Md. Nisha Hasan Sumon (Facebook Link) (hails from Bogra district and works at Meghna Electronics Ltd), EM Rasel Hossain, (Facebook Link) Al Imran, (Facebook Link) Mokhlesur Rahman (Facebook Link) (works as Quality Controller at Mondol Group), Ibrahim Khalil (Facebook Link) (works at Transcom Beverage Limited) and many others.
Sitting in London, Shahid Uddin Khan has also been inciting communal riot in Bangladesh and has been offering cash reward for attack and destruction of Hindu temples as well as Hindu properties in the country. He may have hands behind the Noakhali district where despite a strong vigil by law enforcers for ensuring peaceful Durga Puja celebrations, zealots beat and stabbed a man to death at a temple in Noakhali as idols, temples and businesses of the Hindu community came under attack in a few districts in December last year.
On September 21, 2021, Shahid Uddin Khan published a post on his Facebook ID calling upon people in Bangladesh to wage armed revolt against Prime Minister Sheikh Hasina and her government as well as India and China. He also has used highly-instigative words calling upon members of the armed forces in the country to "wage revolt" against the government. Under international laws and conventions, continuing such dangerous activities is illegal which can result in immediate arrest and deportation of the perpetrators of such crime.
According to Indian news agency IANS, intelligence agencies in that country currently are probing a deep-rooted nexus involving underworld mafia don and notorious terrorist Dawood Ibrahim and a London-based fugitive sacked officer of Bangladesh Army named Md. Shahid Uddin Khan.
The news agency claims that Indian intelligence agencies suspect that Md. Shahid Uddin Khan, who is involved in gun running, trafficking in narcotics and money laundering has links with Dawood Ibrahim's underworld activities operating from India's northeastern borders.
According to immigration records, Shahid Uddin Khan and his family members are regularly visiting the United Arab Emirates. British intelligence agencies never wanted to know the reason behind this family's visit to the UAE.
Media reports said, four months before the Sri Lanka attacks, ISIS funder Shahid Uddin Khan had sent an amount equivalent to ninety-two thousand dollars. This amount went from Dubai to Colombo. In other words, Khans funded the Sri Lanka jihadists – on behalf of ISIS.
Documents available with various intelligence agencies show, Shahid Uddin Khan hails from a radical Muslim family in Bangladesh while his wife Farjana Anjum too hails from similar family background. This couple's daughters though are living and being educated in Britain, are notoriously radicalized and are working as lone wolves. They have been targeting various individuals and trying to convert them into Islam. One of Shahid Uddin Khan's daughters namely Parisa Pinaz Khan (Bangladeshi passport number AF6723557) maintain liaison with Pakistani ISI and terrorist outfit Lashkar-e-Taiba.
It is indeed a million-dollar question as to why the UK authorities are reluctant in taking actions against terror-funder and convicted criminal Shahid Uddin Khan. As part of Britain's firm commitment of combating Islamist jihad and terrorism, Prime Minister Boris Johnson's government should look into this matter.
Damsana Ranadhiran is a security analyst
Original Post: easternherald.com
FairPlay Group Emerges As Market Leader in India's Multi-Faceted Online Sports Platform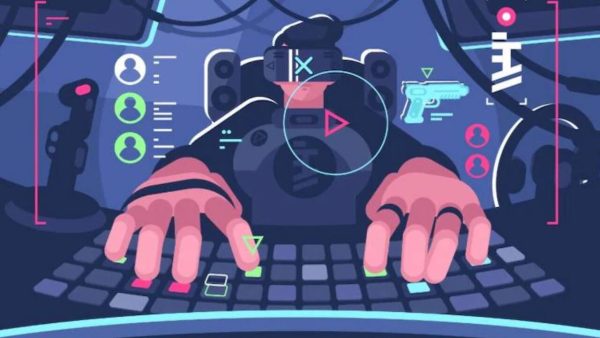 Mumbai, Maharashtra, India:

 FairPlay Group, the world's largest sports exchange, has emerged as the market leader in providing multi-faceted online gaming experiences and updates.
In a country that is fixated with all things sports, particularly cricket, FairPlay Group has successfully become a household name with its multitude of offerings.
The first and most widely visited platform – FairPlay Club offers sports enthusiasts from all around the world the chance to not only enjoy the live streaming of matches but also to make a hefty profit by wagering on the matches alongside. Cricketer Sunil Narine has been the face of the venture.
FairPlay Club, with an active user base of a staggering 2,00,000 is best known for offering the most profitable odds, thus ensuring the heftiest profits a user can make across any competing platform.
With over 30 premium sports, live cards and casino games with real dealers, FairPlay Club members are truly spoilt for choice.
On the other hand, FairPlay News ( has backed many teams across various leagues while bringing to enthusiasts the latest sports news, updates and exclusive player bytes.The latest feather in their cap is the recently launched FairPlay Fantasy ( – a one of a kind fantasy platform where the user can predict the results of an ongoing match. Bollywood celebrities Varun Dhawan and Shraddha Kapoor have endorsed this offering from the FairPlay Group.
Fantasy is a sports enthusiast's paradise where they can explore all the exciting permutations and combinations of individual skills and knowledge.
"Designed and curated by industry veterans," a FairPlay Group spokesperson said, "The aim was to create an all-inclusive platform where a sports enthusiast can find everything they could imagine under one umbrella."
The easy-to-use interface of FairPlay Club ( has helped to gain more traction from the users. It also has tutorial videos and elaborate rules and regulations for a debutante.
Offering a hefty 200% first deposit bonus and a range of other promotional bonuses such as the 15% weekly loss back through the IPL 2022, it has locked in the loyalty of its Club members with maximum effect.
FairPlay Group has truly risen to its aim of India's first and only one-stop destination for all sports enterprises. All the sporting news and updates available on FairPlay News can be accessed on @FairPlay_News, for the exciting offers from FairPlay Club, one can follow @FairPlay_India and for fantasy gaming, enthusiasts can keep a tab on social media's @FairPlay.Fantasy handle.

About Fairplay Group
FairPlay is India's most trusted leading betting exchange and a one-stop-shop for all sports betting and leisure gambling needs. The platform provides a wide range of live casino games dealt with by real dealers instead of bots. Under its sports betting umbrella, FairPlay provides Cricket, Tennis, Football and over 30 other premium sports. The users can also enjoy live streaming of matches alongside live scorecards while placing their bets. All safety measures are taken concerning customer data and their transactions and no data are ever shared with a third party by FairPlay.
Website – 
Click here for Media Contact Details

Submit your press release
Visit The Eastern Herald for more info.
Source: easternherald.com
CATL's All-scenario Energy Storage Solutions Shine at Ees Europe 2022
MUNICH, May 14, 2022 /PRNewswire/ — Contemporary Amperex Technology Co., Limited (CATL), a global leader of new energy innovative technologies, is in the spotlight with its award-winning all-scenario energy storage solutions at the ees Europe 2022, the largest and most international exhibition for batteries and energy storage systems in Europe, which was held from May 11-13 at Messe München, Munich.
CATL's cutting-edge products demonstrated at the exhibition cover application scenarios of power generation, power transmission and distribution, and power consumption. EnerOne, the modular outdoor liquid cooling BESS, won this year's ees AWARD on May 10. Equipped with 280 Ah LFP cells, the flagship product boasts a cycle life of up to 10,000 cycles, featuring long service life, high integration, and high degree of safety. Temperature difference among cells can be controlled within 3 degrees Celsius, a great improvement over industry average of 5 to 8 degrees Celsius. It has a floor space of just 1.69 square meters, 35% less than traditional air cooling products, and is suitable for inverters with operating voltages ranging from 600 to 1,500 volts. Meanwhile, the modular design enables it to adapt to a variety of application scenarios.
To meet the market demand for all-weather energy storage applications, such as extreme temperatures, high humidity, desert, ocean, among others, CATL has developed the innovative EnerC, a containerized liquid-cooling battery system. With IP55 and C5 anti-corrosion protection, EnerC is able to meet the requirements of various harsh climatic conditions, ensuring the safe and reliable operation of the whole system for 20 years. Empowered by the industry-leading highly-integrated liquid cooling design, its energy density can reach 259.7 kWh per square meter, almost a 200% increase over traditional air cooling systems.
At the power consumption side, EnerU, CATL's blockbuster for the UPS application, offers a trailblazing solution for the replacement of lead-acid backup batteries with more environment friendly lithium-ion ones. By overcoming the high impedance of LFP materials, EnerU's 6 C solution achieves high power performance and high degree of safety at the same time. In addition to safety at cell level, EneU further guarantees its safety at system level through mechanical methods and thermal insulation materials. For single cell thermal runaway situation, there is no thermal propagation to adjacent cells.
At ees Europe 2022, CATL also displayed 48100 battery module for base stations, which features small size and light weight. Supported by substantially safe LFP cells and the 3U modular design, the product has greatly improved space utilization and service life. The 48100 base station can house up to 16 battery packs, and the number of packs can be flexibly adjusted to meet the requirements of different system backup time, which makes it compatible with multiple application scenarios.
Aside from showcasing its latest battery products and technologies at its booth B1.440, CATL also shared insights and innovative ideas on the future of energy storage with industry peers at the Intersolar Forum.
The year 2021 sees the leapfrogging development of CATL's energy storage business as it ranked first in the market share of global energy storage battery production for the first time. CATL has forged partnership with top-tier Chinese energy enterprises including China National Energy, SPIC, China Huadian Corporation, China Three Gorges Group, China Energy Engineering Corporation as well as key international players in the industry such as NextEra, Fluence, Wartsila, Tesla, Powin, Schneider Electric and Eaton, applying its advanced energy storage solutions in major markets including China, the United States, the United Kingdom, Germany, Australia, etc. In the future, CATL will join forces with more partners to promote energy transition and contribute to global efforts for carbon neutrality.
Photo:
Photo:
Photo:
Photo:
Visit The Eastern Herald for more info.
Original Source: easternherald.com
Realty Diva Xenia Karamanou Cheers Greece Investment Citizenship and the Golden Visa Scheme
Many investors from different countries are choosing Greece among their favorite European countries in order to acquire a new home via "Greece Investment Citizenship". Moreover, buyers coming from China, Germany, the USA, and middle-eastern countries especially Lebanon and the UAE have more potential interest in acquiring a new home in the Hellenic Republic. Greece Golden Visa is also an extension to the Greece Investment Citizenship program in the country.
Xenia Karamanou, one of the biggest Real Estate brokers and a prominent face because of her big associations and the deals, has already established a reputable name in the region. Xenia ascertains her work by recasting this competitive industry with her glossy appearance and outstanding personality, Which can be seen on her Instagram page where she has thousands of followers.
According to her, the Hellenic Republic is also known for its Golden Visa scheme, which attracts a large number of people, and one can grab this expression with the residence opportunity by just investing 250,000 euros.
"Investor interest from countries, such as the United Arab Emirates, Netherlands, Germany, and Belgium, remains strong, focusing on Villas in Myconos and Athens."
– Xenia Karamanou.
"We expect prices to advance by about 10 percent in Q1 2023 despite the uncertain conditions," Xenia noted.
Greece Investment Citizenship
Greece became the second home investment epicenter for European buyers, according to relevant data. Besides real estate investments, many people are also interested in visiting Greece for tourism purposes. In this index, Greece was ranked in the sixth position. Greece is also considered among the most friendly countries in Europe.
The main concern for the real estate market is the energy costs that may force some to either slow down or postpone investing.
Also Read: Greece opens "closed" camp for asylum seekers on Samos island
The new challenges in the real estate market, such as those formed after the war in Ukraine, the increase in energy costs, and the wider inflationary pressures, are at the base of assessments made by experts in the field, regarding the practice of the market.
The country's infrastructure significantly improves accessibility, in a market where prices are rising but remain low compared to other European countries. Investors have given a vote of confidence to Greek properties, which now compete with homes in countries such as Spain and Italy.
Visit The Eastern Herald for more info.
Source Here: easternherald.com