Fifth Edition of JLU International Festival of Media and Design Organized at Jagran Lakecity University Bhopal
Fifth Edition of JLU International Festival of Media & Design was organized at Jagran Lakecity University Bhopal. Curated by the Faculty of Journalism & Creative Studies at Jagran Lakecity University, this two-day annual festival of ideas and conversations was held between 15th& 16thApril 2022. The festival designed to help professionals, academicians, researchers, student communities and individuals to spark conversation and connection on various themes anchored in media, communication and Journalism, Advertising and PR, Design, experiential marketing & films. The speakers addressed a wide range of topics within the research and practice of media, communication, Journalism and culture through the art of storytelling.

Rajdeep Sardesai, Consulting Editor, India Today TV at inaugural

Delivering the inaugural address on day one, the Chief Guest Shri. Rajdeep Sardesai, Consulting Editor, India Today Television said, "Mass media is seen in nearly every facet of our daily lives and technology is constantly altering the way we live. These are exciting times for media but also extremely challenging times. It is imperative that we broaden the conversation, with several stakeholders, to recognize in what direction, should the media be going. I feel very excited to be a part of this festival and look forward to some wonderful exchange of ideas in this most critical area."

This year's edition triggered ideas through a combination of keynote speeches, fireside chats, panel discussions, Masterclasses and exhibition. 24 experts, practitioners and media leaders like Rajdeep Sardesai, Smita Prakash, Josy Paul, Syed Nazakat, Prof. K.G. Suresh, Amit Bapna, Ashish Kulkarni, Nitin Sethi, RJ Purab, Moushumi Dutt, Mohit Soni, Samir Kumar, Prasenjit Mund, Sushma Gaikwad, Neelabh Banerjee, Mitu Samar, Munwar Khan, Shard Dwivedi, Brijesh Rajput, Prasoon Mishra, Anand Pandey and others addressed, debated and mentored students and scholars from central India over the two days in April 2022.

Chancellor Jagran Lakecity University, Shri Hari Mohan Gupta said, "Our relationship with media, entertainment, and information is constantly evolving with media and related sectors becoming extremely ambulatory. The thrust of our engagement with media should now be to enable it to become a tool for empowerment and community change. Ethics, facts, connect to the public and objectivity have always been the underpinnings of a good journalist. These aspects are even more critical now. This festival I am sure will contribute to the conversation in a profound way."

Smita Prakash, Editor, ANI in her valedictory address on the second day said, "When access to quality information has been a life-and death issue, we have once again seen how our societies need journalists and media professionals to inform citizens in an increasingly complex world. The hyperconnected world presents tremendous opportunities as well as challenges for journalists but we as public intellectuals lead through innovation and evolution. To do so, journalists need to understand the changing social and media consumption dynamics driven by the new online paradigm."

A large number of students, professionals and scholars from central India attended Festival this year.

About the Faculty of Journalism and Creative Studies

Faculty of Journalism and Creative Studies at Jagran Lakecity University prioritizes the pursuit of bold vision of influencing and impacting how the world connects today and tomorrow. We invite you to explore the Jagran ecosystem for the study of journalism, design, advertising & PR, films, entertainment, events, photography, animation, UX&UI, visual communication design and digital media marketing.

Faculty of Journalism and Creative Studies is a uniquely interdisciplinary graduate, postgraduate and doctoral studies hub that blends a variety of fields, experiential learning, innovation and technology. Combining state-of-the-art Shri Gurudev Gupta Media Production & Design studios with creative inspiration, we are pushing the boundaries of creative exploration. We empower the students to become the creative leaders of tomorrow.

The four schools under this Faculty are 'Jagran School of Journalism and Communication', 'Jagran School of Design', 'Jagran School of Films and Animation', and 'Jagran Wizcraft MIME School of Entertainment and Events'.

Research and Practice are two pivots of the faculty's ecosystem, reflected in its centers of excellence and various projects our diverse student led clubs and student media outlets like Lakecity Voice, Lakecity Live, Lakecity Buzz, Lakecity News support interdisciplinary creative studies.
Source Here: easternherald.com
FairPlay Group Emerges As Market Leader in India's Multi-Faceted Online Sports Platform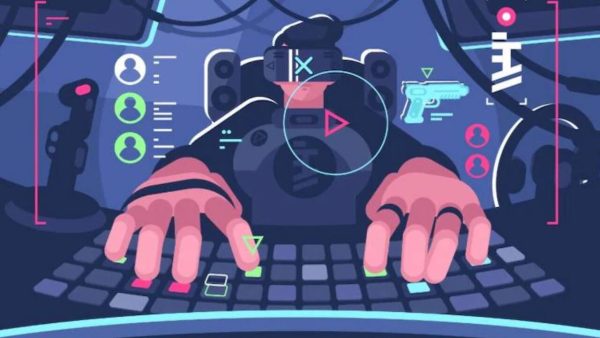 Mumbai, Maharashtra, India:

 FairPlay Group, the world's largest sports exchange, has emerged as the market leader in providing multi-faceted online gaming experiences and updates.
In a country that is fixated with all things sports, particularly cricket, FairPlay Group has successfully become a household name with its multitude of offerings.
The first and most widely visited platform – FairPlay Club offers sports enthusiasts from all around the world the chance to not only enjoy the live streaming of matches but also to make a hefty profit by wagering on the matches alongside. Cricketer Sunil Narine has been the face of the venture.
FairPlay Club, with an active user base of a staggering 2,00,000 is best known for offering the most profitable odds, thus ensuring the heftiest profits a user can make across any competing platform.
With over 30 premium sports, live cards and casino games with real dealers, FairPlay Club members are truly spoilt for choice.
On the other hand, FairPlay News ( has backed many teams across various leagues while bringing to enthusiasts the latest sports news, updates and exclusive player bytes.The latest feather in their cap is the recently launched FairPlay Fantasy ( – a one of a kind fantasy platform where the user can predict the results of an ongoing match. Bollywood celebrities Varun Dhawan and Shraddha Kapoor have endorsed this offering from the FairPlay Group.
Fantasy is a sports enthusiast's paradise where they can explore all the exciting permutations and combinations of individual skills and knowledge.
"Designed and curated by industry veterans," a FairPlay Group spokesperson said, "The aim was to create an all-inclusive platform where a sports enthusiast can find everything they could imagine under one umbrella."
The easy-to-use interface of FairPlay Club ( has helped to gain more traction from the users. It also has tutorial videos and elaborate rules and regulations for a debutante.
Offering a hefty 200% first deposit bonus and a range of other promotional bonuses such as the 15% weekly loss back through the IPL 2022, it has locked in the loyalty of its Club members with maximum effect.
FairPlay Group has truly risen to its aim of India's first and only one-stop destination for all sports enterprises. All the sporting news and updates available on FairPlay News can be accessed on @FairPlay_News, for the exciting offers from FairPlay Club, one can follow @FairPlay_India and for fantasy gaming, enthusiasts can keep a tab on social media's @FairPlay.Fantasy handle.

About Fairplay Group
FairPlay is India's most trusted leading betting exchange and a one-stop-shop for all sports betting and leisure gambling needs. The platform provides a wide range of live casino games dealt with by real dealers instead of bots. Under its sports betting umbrella, FairPlay provides Cricket, Tennis, Football and over 30 other premium sports. The users can also enjoy live streaming of matches alongside live scorecards while placing their bets. All safety measures are taken concerning customer data and their transactions and no data are ever shared with a third party by FairPlay.
Website – 
Click here for Media Contact Details

Submit your press release
Visit The Eastern Herald for more info.
Source: easternherald.com
CATL's All-scenario Energy Storage Solutions Shine at Ees Europe 2022
MUNICH, May 14, 2022 /PRNewswire/ — Contemporary Amperex Technology Co., Limited (CATL), a global leader of new energy innovative technologies, is in the spotlight with its award-winning all-scenario energy storage solutions at the ees Europe 2022, the largest and most international exhibition for batteries and energy storage systems in Europe, which was held from May 11-13 at Messe München, Munich.
CATL's cutting-edge products demonstrated at the exhibition cover application scenarios of power generation, power transmission and distribution, and power consumption. EnerOne, the modular outdoor liquid cooling BESS, won this year's ees AWARD on May 10. Equipped with 280 Ah LFP cells, the flagship product boasts a cycle life of up to 10,000 cycles, featuring long service life, high integration, and high degree of safety. Temperature difference among cells can be controlled within 3 degrees Celsius, a great improvement over industry average of 5 to 8 degrees Celsius. It has a floor space of just 1.69 square meters, 35% less than traditional air cooling products, and is suitable for inverters with operating voltages ranging from 600 to 1,500 volts. Meanwhile, the modular design enables it to adapt to a variety of application scenarios.
To meet the market demand for all-weather energy storage applications, such as extreme temperatures, high humidity, desert, ocean, among others, CATL has developed the innovative EnerC, a containerized liquid-cooling battery system. With IP55 and C5 anti-corrosion protection, EnerC is able to meet the requirements of various harsh climatic conditions, ensuring the safe and reliable operation of the whole system for 20 years. Empowered by the industry-leading highly-integrated liquid cooling design, its energy density can reach 259.7 kWh per square meter, almost a 200% increase over traditional air cooling systems.
At the power consumption side, EnerU, CATL's blockbuster for the UPS application, offers a trailblazing solution for the replacement of lead-acid backup batteries with more environment friendly lithium-ion ones. By overcoming the high impedance of LFP materials, EnerU's 6 C solution achieves high power performance and high degree of safety at the same time. In addition to safety at cell level, EneU further guarantees its safety at system level through mechanical methods and thermal insulation materials. For single cell thermal runaway situation, there is no thermal propagation to adjacent cells.
At ees Europe 2022, CATL also displayed 48100 battery module for base stations, which features small size and light weight. Supported by substantially safe LFP cells and the 3U modular design, the product has greatly improved space utilization and service life. The 48100 base station can house up to 16 battery packs, and the number of packs can be flexibly adjusted to meet the requirements of different system backup time, which makes it compatible with multiple application scenarios.
Aside from showcasing its latest battery products and technologies at its booth B1.440, CATL also shared insights and innovative ideas on the future of energy storage with industry peers at the Intersolar Forum.
The year 2021 sees the leapfrogging development of CATL's energy storage business as it ranked first in the market share of global energy storage battery production for the first time. CATL has forged partnership with top-tier Chinese energy enterprises including China National Energy, SPIC, China Huadian Corporation, China Three Gorges Group, China Energy Engineering Corporation as well as key international players in the industry such as NextEra, Fluence, Wartsila, Tesla, Powin, Schneider Electric and Eaton, applying its advanced energy storage solutions in major markets including China, the United States, the United Kingdom, Germany, Australia, etc. In the future, CATL will join forces with more partners to promote energy transition and contribute to global efforts for carbon neutrality.
Photo:
Photo:
Photo:
Photo:
Visit The Eastern Herald for more info.
Original Source: easternherald.com
Realty Diva Xenia Karamanou Cheers Greece Investment Citizenship and the Golden Visa Scheme
Many investors from different countries are choosing Greece among their favorite European countries in order to acquire a new home via "Greece Investment Citizenship". Moreover, buyers coming from China, Germany, the USA, and middle-eastern countries especially Lebanon and the UAE have more potential interest in acquiring a new home in the Hellenic Republic. Greece Golden Visa is also an extension to the Greece Investment Citizenship program in the country.
Xenia Karamanou, one of the biggest Real Estate brokers and a prominent face because of her big associations and the deals, has already established a reputable name in the region. Xenia ascertains her work by recasting this competitive industry with her glossy appearance and outstanding personality, Which can be seen on her Instagram page where she has thousands of followers.
According to her, the Hellenic Republic is also known for its Golden Visa scheme, which attracts a large number of people, and one can grab this expression with the residence opportunity by just investing 250,000 euros.
"Investor interest from countries, such as the United Arab Emirates, Netherlands, Germany, and Belgium, remains strong, focusing on Villas in Myconos and Athens."
– Xenia Karamanou.
"We expect prices to advance by about 10 percent in Q1 2023 despite the uncertain conditions," Xenia noted.
Greece Investment Citizenship
Greece became the second home investment epicenter for European buyers, according to relevant data. Besides real estate investments, many people are also interested in visiting Greece for tourism purposes. In this index, Greece was ranked in the sixth position. Greece is also considered among the most friendly countries in Europe.
The main concern for the real estate market is the energy costs that may force some to either slow down or postpone investing.
Also Read: Greece opens "closed" camp for asylum seekers on Samos island
The new challenges in the real estate market, such as those formed after the war in Ukraine, the increase in energy costs, and the wider inflationary pressures, are at the base of assessments made by experts in the field, regarding the practice of the market.
The country's infrastructure significantly improves accessibility, in a market where prices are rising but remain low compared to other European countries. Investors have given a vote of confidence to Greek properties, which now compete with homes in countries such as Spain and Italy.
Visit The Eastern Herald for more info.
Source Here: easternherald.com