Experience More on Petal Search With the Brand-New Nova 9 SE
SHENZHEN, China, April 17, 2022 /PRNewswire/ — With younger consumers in mind, the new HUAWEI nova 9 SE is packed with 108 MP high-res photography, creative vlog experience, stunning design and fashion-forward elements. It is the newest member of the nova 9 family. Now, all you need to do is fill it with your favourite apps.
Being the native search engine of HUAWEI Mobile Services (HMS), Petal Search comes pre-installed on new HUAWEI smartphones or tablets, but users can also download it from AppGallery or easily access the web version (www.petalsearch.com).
With Petal Search, gain access to an innovative and diverse browsing experience expanding over more than 20 categories and millions apps, whether you're into latest news, shopping, travel and more. You're able to find the information you need and turn information into action.
Through Petal Search, users are empowered with the ability to locate popular apps within their respective regions through the 'Apps' icon on the Petal Search homepage, opening up possibilities for users to find favourite apps for them.
Tap on the Petal Search App preinstalled on your new phone and start discovering. Explore a wide range of services with added functions that provide interesting recommendations.
If you are looking to travel, utilise Petal Search's Travel function which can assist you in planning your next trip with ease. Petal Search enables users to compare prices to find the best choice of hotels and flights for the trip. You can also find additional information with the 'Nearby Life' function such as reviews, food choices, and interesting places to visit in the area – all without having to do more extensive research.
Everyone loves to shop as well, and with Petal Search's Shopping function, shop online with ease anywhere, anytime. Simply type the keywords of the products you're looking for and Petal Search will display products alongside deals and any other details you might want to know. Compare products based on images, pricing, and more to ensure that you make the purchase − all within Petal Search.
Furthermore, Petal Search's multi-modal capabilities offer search experiences beyond simple keyword search. Using Visual Search, experience a multimedia search experience that uses AI, offering relevant search results base on images and photos. Explore the world in a whole new light.
To download and experience Petal Search, please visit: https://bit.ly/3rpGYGY
Photo – https://www.easternherald.com/wp-content/uploads/2022/04/Petal_Search_Huawei_nova_9_SE.jpg
Source: easternherald.com
FairPlay Group Emerges As Market Leader in India's Multi-Faceted Online Sports Platform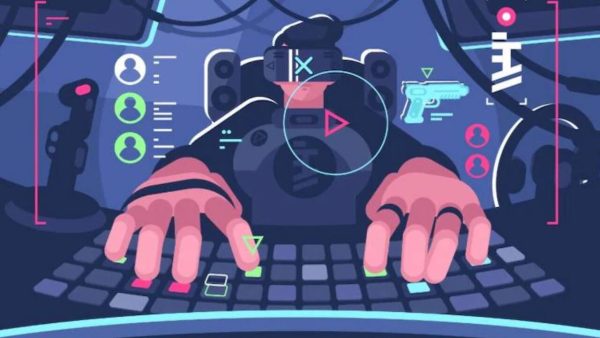 Mumbai, Maharashtra, India:

 FairPlay Group, the world's largest sports exchange, has emerged as the market leader in providing multi-faceted online gaming experiences and updates.
In a country that is fixated with all things sports, particularly cricket, FairPlay Group has successfully become a household name with its multitude of offerings.
The first and most widely visited platform – FairPlay Club offers sports enthusiasts from all around the world the chance to not only enjoy the live streaming of matches but also to make a hefty profit by wagering on the matches alongside. Cricketer Sunil Narine has been the face of the venture.
FairPlay Club, with an active user base of a staggering 2,00,000 is best known for offering the most profitable odds, thus ensuring the heftiest profits a user can make across any competing platform.
With over 30 premium sports, live cards and casino games with real dealers, FairPlay Club members are truly spoilt for choice.
On the other hand, FairPlay News ( has backed many teams across various leagues while bringing to enthusiasts the latest sports news, updates and exclusive player bytes.The latest feather in their cap is the recently launched FairPlay Fantasy ( – a one of a kind fantasy platform where the user can predict the results of an ongoing match. Bollywood celebrities Varun Dhawan and Shraddha Kapoor have endorsed this offering from the FairPlay Group.
Fantasy is a sports enthusiast's paradise where they can explore all the exciting permutations and combinations of individual skills and knowledge.
"Designed and curated by industry veterans," a FairPlay Group spokesperson said, "The aim was to create an all-inclusive platform where a sports enthusiast can find everything they could imagine under one umbrella."
The easy-to-use interface of FairPlay Club ( has helped to gain more traction from the users. It also has tutorial videos and elaborate rules and regulations for a debutante.
Offering a hefty 200% first deposit bonus and a range of other promotional bonuses such as the 15% weekly loss back through the IPL 2022, it has locked in the loyalty of its Club members with maximum effect.
FairPlay Group has truly risen to its aim of India's first and only one-stop destination for all sports enterprises. All the sporting news and updates available on FairPlay News can be accessed on @FairPlay_News, for the exciting offers from FairPlay Club, one can follow @FairPlay_India and for fantasy gaming, enthusiasts can keep a tab on social media's @FairPlay.Fantasy handle.

About Fairplay Group
FairPlay is India's most trusted leading betting exchange and a one-stop-shop for all sports betting and leisure gambling needs. The platform provides a wide range of live casino games dealt with by real dealers instead of bots. Under its sports betting umbrella, FairPlay provides Cricket, Tennis, Football and over 30 other premium sports. The users can also enjoy live streaming of matches alongside live scorecards while placing their bets. All safety measures are taken concerning customer data and their transactions and no data are ever shared with a third party by FairPlay.
Website – 
Click here for Media Contact Details

Submit your press release
Visit The Eastern Herald for more info.
Source: easternherald.com
CATL's All-scenario Energy Storage Solutions Shine at Ees Europe 2022
MUNICH, May 14, 2022 /PRNewswire/ — Contemporary Amperex Technology Co., Limited (CATL), a global leader of new energy innovative technologies, is in the spotlight with its award-winning all-scenario energy storage solutions at the ees Europe 2022, the largest and most international exhibition for batteries and energy storage systems in Europe, which was held from May 11-13 at Messe München, Munich.
CATL's cutting-edge products demonstrated at the exhibition cover application scenarios of power generation, power transmission and distribution, and power consumption. EnerOne, the modular outdoor liquid cooling BESS, won this year's ees AWARD on May 10. Equipped with 280 Ah LFP cells, the flagship product boasts a cycle life of up to 10,000 cycles, featuring long service life, high integration, and high degree of safety. Temperature difference among cells can be controlled within 3 degrees Celsius, a great improvement over industry average of 5 to 8 degrees Celsius. It has a floor space of just 1.69 square meters, 35% less than traditional air cooling products, and is suitable for inverters with operating voltages ranging from 600 to 1,500 volts. Meanwhile, the modular design enables it to adapt to a variety of application scenarios.
To meet the market demand for all-weather energy storage applications, such as extreme temperatures, high humidity, desert, ocean, among others, CATL has developed the innovative EnerC, a containerized liquid-cooling battery system. With IP55 and C5 anti-corrosion protection, EnerC is able to meet the requirements of various harsh climatic conditions, ensuring the safe and reliable operation of the whole system for 20 years. Empowered by the industry-leading highly-integrated liquid cooling design, its energy density can reach 259.7 kWh per square meter, almost a 200% increase over traditional air cooling systems.
At the power consumption side, EnerU, CATL's blockbuster for the UPS application, offers a trailblazing solution for the replacement of lead-acid backup batteries with more environment friendly lithium-ion ones. By overcoming the high impedance of LFP materials, EnerU's 6 C solution achieves high power performance and high degree of safety at the same time. In addition to safety at cell level, EneU further guarantees its safety at system level through mechanical methods and thermal insulation materials. For single cell thermal runaway situation, there is no thermal propagation to adjacent cells.
At ees Europe 2022, CATL also displayed 48100 battery module for base stations, which features small size and light weight. Supported by substantially safe LFP cells and the 3U modular design, the product has greatly improved space utilization and service life. The 48100 base station can house up to 16 battery packs, and the number of packs can be flexibly adjusted to meet the requirements of different system backup time, which makes it compatible with multiple application scenarios.
Aside from showcasing its latest battery products and technologies at its booth B1.440, CATL also shared insights and innovative ideas on the future of energy storage with industry peers at the Intersolar Forum.
The year 2021 sees the leapfrogging development of CATL's energy storage business as it ranked first in the market share of global energy storage battery production for the first time. CATL has forged partnership with top-tier Chinese energy enterprises including China National Energy, SPIC, China Huadian Corporation, China Three Gorges Group, China Energy Engineering Corporation as well as key international players in the industry such as NextEra, Fluence, Wartsila, Tesla, Powin, Schneider Electric and Eaton, applying its advanced energy storage solutions in major markets including China, the United States, the United Kingdom, Germany, Australia, etc. In the future, CATL will join forces with more partners to promote energy transition and contribute to global efforts for carbon neutrality.
Photo:
Photo:
Photo:
Photo:
Visit The Eastern Herald for more info.
Original Source: easternherald.com
Realty Diva Xenia Karamanou Cheers Greece Investment Citizenship and the Golden Visa Scheme
Many investors from different countries are choosing Greece among their favorite European countries in order to acquire a new home via "Greece Investment Citizenship". Moreover, buyers coming from China, Germany, the USA, and middle-eastern countries especially Lebanon and the UAE have more potential interest in acquiring a new home in the Hellenic Republic. Greece Golden Visa is also an extension to the Greece Investment Citizenship program in the country.
Xenia Karamanou, one of the biggest Real Estate brokers and a prominent face because of her big associations and the deals, has already established a reputable name in the region. Xenia ascertains her work by recasting this competitive industry with her glossy appearance and outstanding personality, Which can be seen on her Instagram page where she has thousands of followers.
According to her, the Hellenic Republic is also known for its Golden Visa scheme, which attracts a large number of people, and one can grab this expression with the residence opportunity by just investing 250,000 euros.
"Investor interest from countries, such as the United Arab Emirates, Netherlands, Germany, and Belgium, remains strong, focusing on Villas in Myconos and Athens."
– Xenia Karamanou.
"We expect prices to advance by about 10 percent in Q1 2023 despite the uncertain conditions," Xenia noted.
Greece Investment Citizenship
Greece became the second home investment epicenter for European buyers, according to relevant data. Besides real estate investments, many people are also interested in visiting Greece for tourism purposes. In this index, Greece was ranked in the sixth position. Greece is also considered among the most friendly countries in Europe.
The main concern for the real estate market is the energy costs that may force some to either slow down or postpone investing.
Also Read: Greece opens "closed" camp for asylum seekers on Samos island
The new challenges in the real estate market, such as those formed after the war in Ukraine, the increase in energy costs, and the wider inflationary pressures, are at the base of assessments made by experts in the field, regarding the practice of the market.
The country's infrastructure significantly improves accessibility, in a market where prices are rising but remain low compared to other European countries. Investors have given a vote of confidence to Greek properties, which now compete with homes in countries such as Spain and Italy.
Visit The Eastern Herald for more info.
Source Here: easternherald.com